So, remember how I was lamenting the fact that my sewing mojo had mysteriously disappeared? Well last week it mysteriously reappeared. Here are some pics to prove it!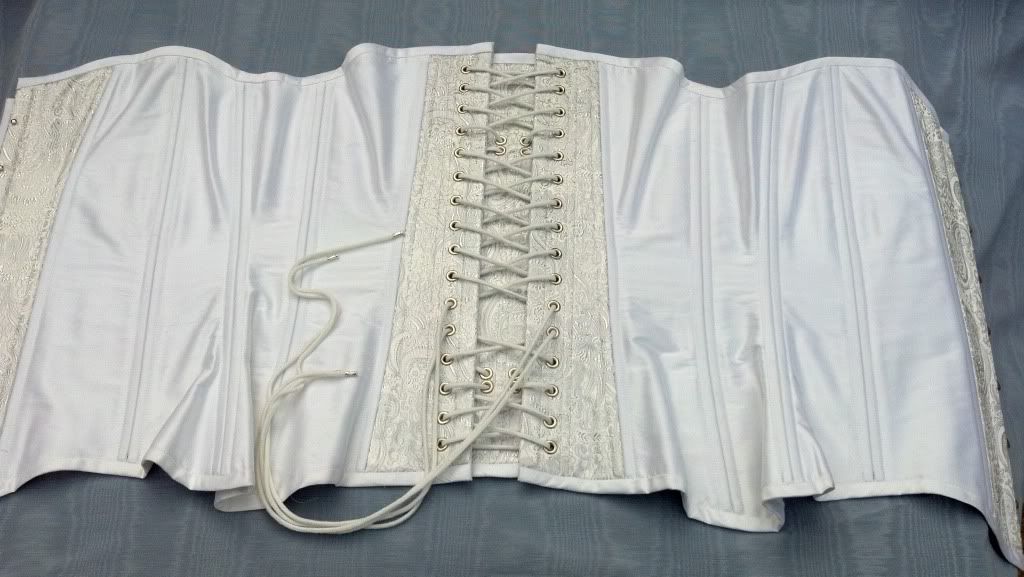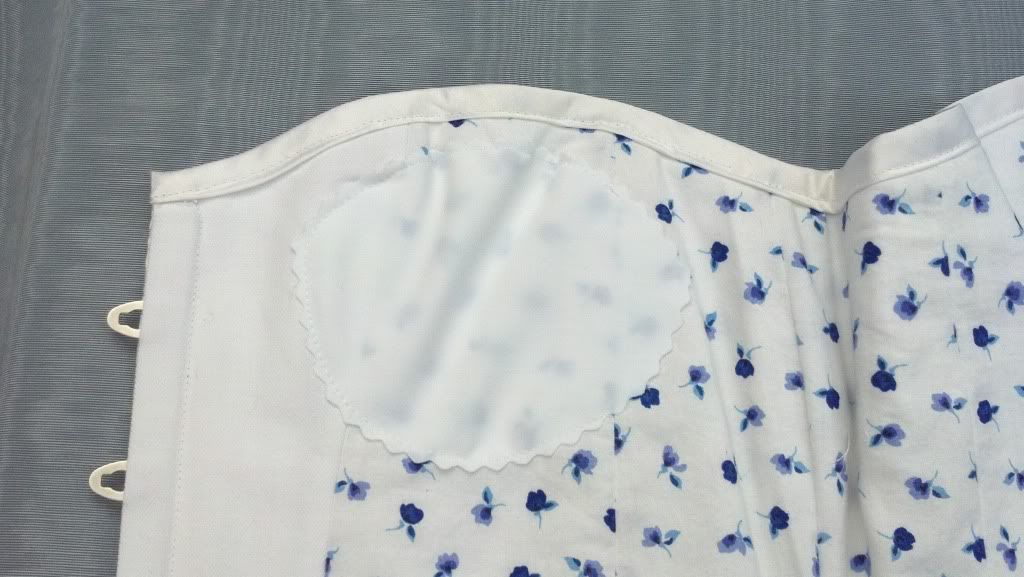 This corset pattern is one I got by attending a class taught by Electra Designs a couple years ago. I've found it makes the most comfortable corset I've ever worn, and I want my bride to be comfortable on her special day. It's silk dupioni with a few panels of interfaced poly brocade for the outer, an English coutil strength layer, and a cute cotton lining. The top and bottom edges are machine bound with bias silk dupioni (sorry to any corset purists who might be reading this...machine binding is much faster for me than hand binding!) It's got an underbusk because I wasn't happy with how flexible the busk felt. Each seam is double boned with 1/4" spiral, and the back has one 1/2" flat and one 1/4" flat per side to reinforce the grommets. There's a modesty panel that's boned with 1/4" flats and laces in for no slip/no crumple/no worries. Right now it's laced with round polyester cord, but I plan to make double faced satin ribbon laces so she has options. The bride wanted a little bust assistance, so I created pockets to hold those gel 'chicken patties.'
Right now I'm working on mocking up the bodice for her dress. I'd planned to have that done by the end of today, but I spent all day Sunday in bed with a killer migraine and upset stomach. I'll most likely send her corset out tomorrow and the mockup Thursday or Friday at this rate. Progress is progress, and I'm happy to be making some finally!