I've had the urge to go thrifting lately, so when I had some free time earlier today I decided it was time to just do it. I only hit the store closest to me, but I still managed to find a goodie!
I found this fabric folded up and further compacted with a strip of clear packing tape in the linens/pillows area.
It caught my eye immediately because it reads 18th century-esque, at least to me. I'm hoping you can all help me confirm (or deny) it. I think it's a quilting cotton, but my search on the company and style didn't bring up much.
The Thomas Strahan Company now manufactures reproduction wall coverings, so that tidbit gives me hope that this is accurate enough to work for a casual 18th century gown. I've got a whopping 11 yards of it (before preshrinking) so I could potentially get several different pieces from this. For $3, I'm absolutely thrilled!
Earlier this year I scored something similar at an estate sale. My plan was to make a jacket or possibly an anglaise from it depending on how I decide to lay out the pieces. What do you all think of it? Too modern, or should I go for it? I really love the bright red flowers and the squiggly stripes.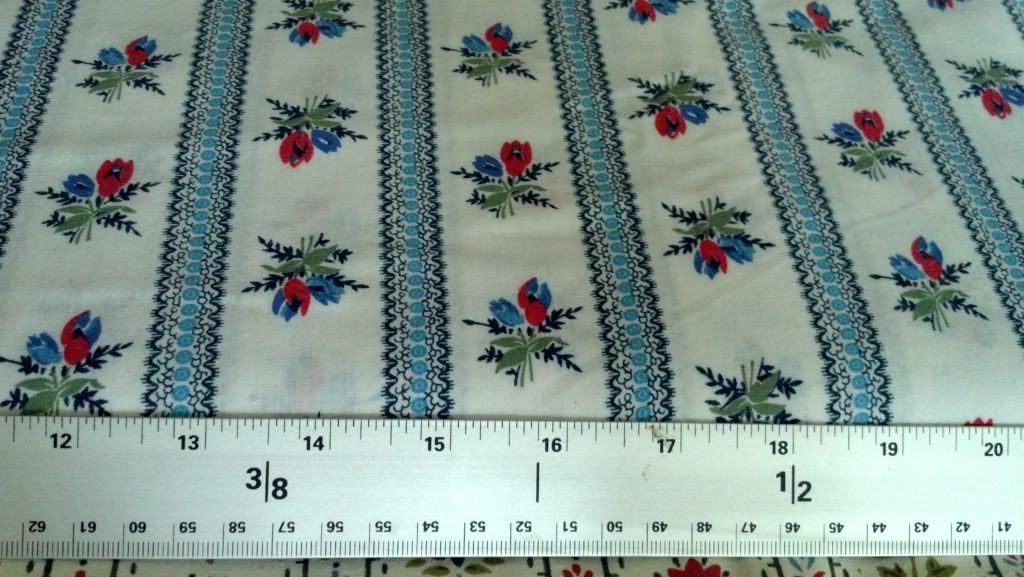 And just for giggles, here's the two of them together for further comparison.